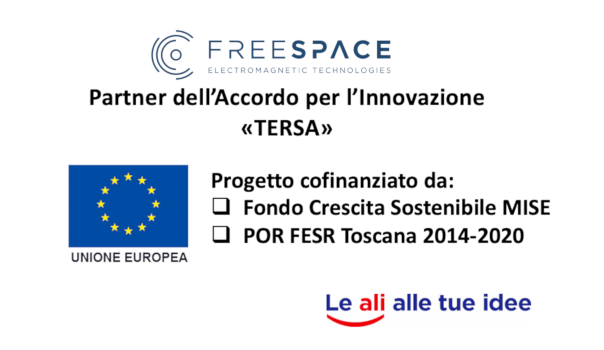 TERSA
Tecnologie Elettriche e Radar per SAPR Autonomi 01/01/2020-31/12/2022
Il progetto di ricerca industriale e sviluppo sperimentale TERSA mira a sviluppare e ad integrare due tipologie di RADAR e tecnologie per la propulsione elettrica su SAPR (Sistema Aeromobile a Pilotaggio Remoto). Il risultato atteso del progetto incrementa notevolmente le capacità operative duali (civili e militari) di sorveglianza, controllo e rilevazione dati sia su terra che sul mare, nonché l'integrabilità nel traffico aereo civile garantendo basso impatto ambientale. Si realizzeranno due prototipi fisici delle due configurazioni, convenzionale e VTOL, ognuno dedicato a testare un sottogruppo di capacità operative.
Electrical and Radar Technologies for Autonomous SAPR
TERSA is an R&D Project aiming to develop and integrate two types of radars and technologies for electric propulsion on SAPR (Remotely Piloted Aircraft System). The Project outcome will substantially increase the dual (civilian and military) operational surveillance capability: data collection and control on land and sea, integration in civil air traffic ensuring low environmental impact. There will be realized two prototypes, one related to the conventional configuration mode and the other to the VTOL one, each one testing one subset of operational capabilities.
Partenariato
Sky Eye System S.r.l. (SES): Capofila del RTI
Università di Pisa (UNIPI)
Free Space S.r.l.
Echoes S.r.l.
Carbon Dream S.p.A.